"Whatever it is, say it with 9 Mobile"
Our brief was to create an outdoor campaign that would resonate across all demographics, increase brand awareness, and advertise 9 mobile's special offer for online top ups.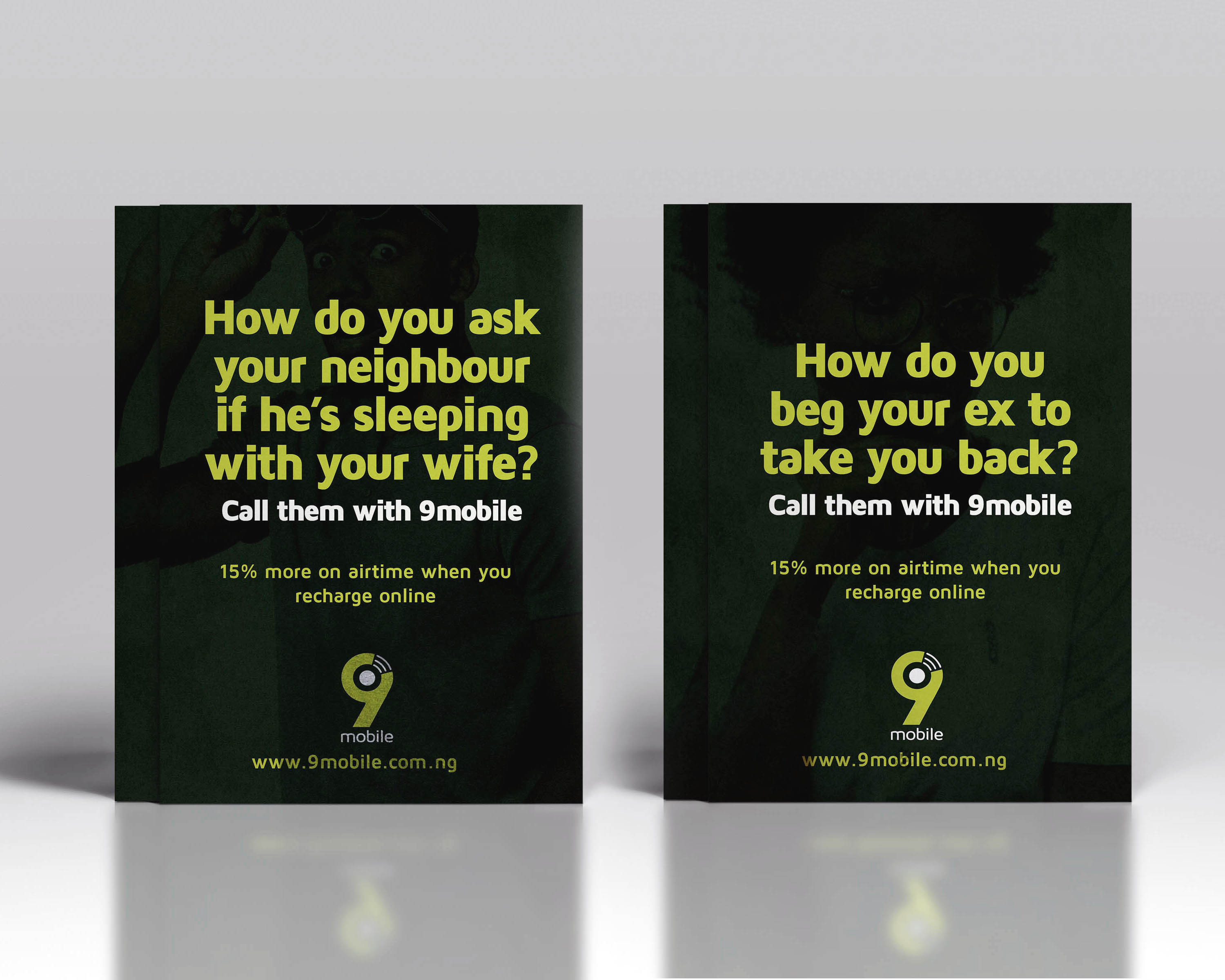 We came up with a cheesy but  relatable campaign #Howdoyouask. It explores  funny scenarios (depending on whom you ask) where customers should count on 9 mobile to get their voices heard by the ones who need to hear it. The idea was to create a campaign that was relatable and humorous, but also one that would get the attention of the intended audience, and keep 9 mobile in their minds when it's time to make a purchase decision.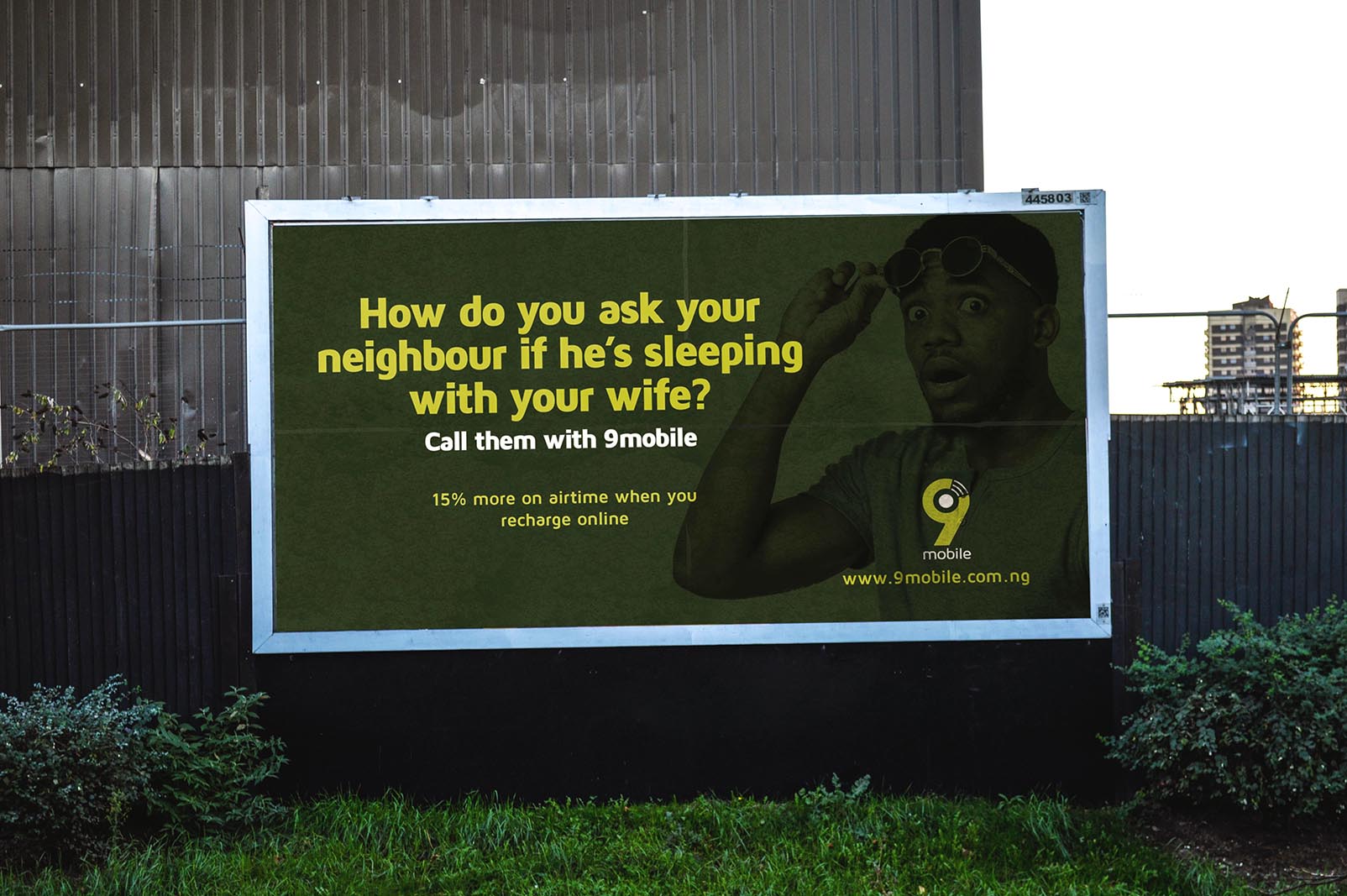 'Who You Gonna Call?'
We'll love to hear about your project. Get in touch!