"Matter: Anything that has weight and occupies space"
The brief was for outdoor campaign creatives to attract potential new customers for Urbanfitness Gyms across London.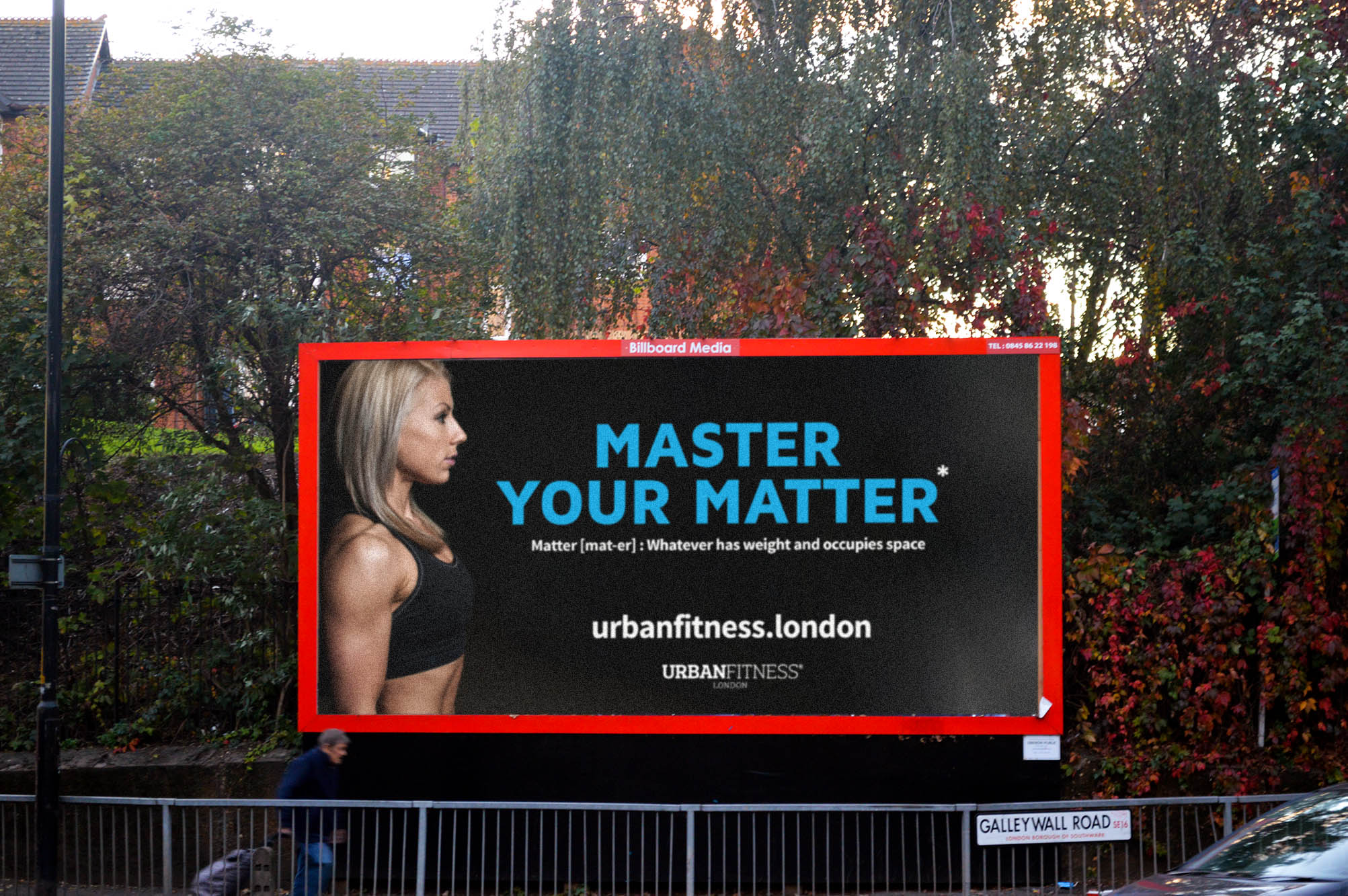 For increased brand awareness, we created bold creatives with the nicely nuanced theme message #Masteryourmatter; It playfully referenced the scientific definition of 'matter'; 'anything that occupies space and has weight'. The message essentially is 'watch your weight buddy'.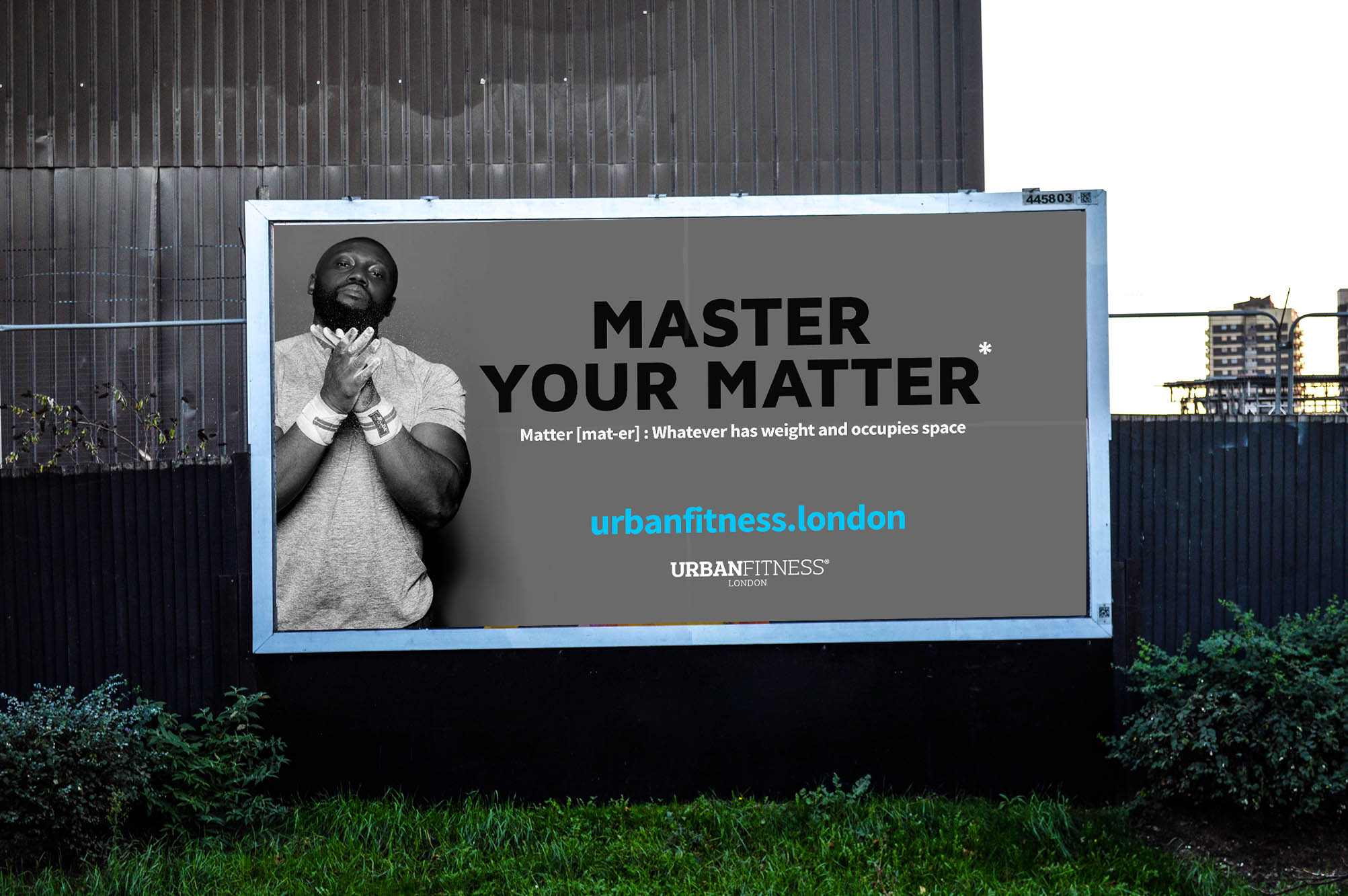 'Who You Gonna Call?'
We'll love to hear about your project. Get in touch!